Easter egg marriage proposal
I've always been one of those guys who didn't understand why women enjoyed receiving dead flowers. So two years ago when I decided to propose marriage to my girlfriend wife Wendy, I was at a slight disadvantage — I'm not a romantic, I don't do romance.
The ring was purchased, but the method of delivering it eluded me. Easter Sunday was quickly approaching and the idea of doing a scavenger hunt that ultimately led to the ring and me on one knee, popped in my head.
I wrote around ten clues that I sealed in plastic eggs and hid around our house the night before while Wendy showered. In the morning I woke her up, promising her a little diversion that she thought would end at an Easter basket full of vegan treats. At least that's what I alluded to, so she'd get the hell out of bed!
Clue after clue, egg after egg, I led Wendy throughout the house until she found the last one…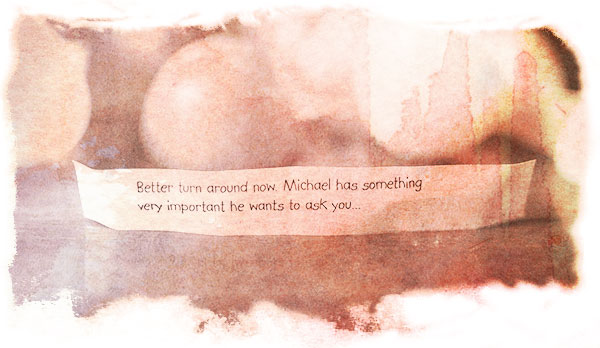 I dropped to one knee, she dropped an F-bomb… and then said yes after realizing what just happened. Six months later, on October 2nd, 2010 we were married at The Roycroft Inn in East Aurora, New York. Come this fall, we're expecting to double the size of our family with the arrival of the twins, and I couldn't be happier!